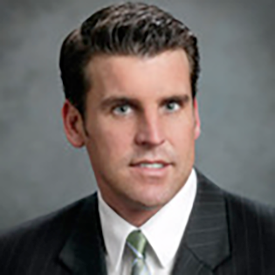 John L. Siejk, Esquire
---
Position: Principal
Address: 526 Moosic Street, 2nd Floor, Scranton, PA 18505
Email: jsiejk@siejklaw.com
Direct Dial: (570) 955-3179
Direct Fax: (570) 796-4131
Assistant's Name: Kathy Wright
Assistant's Email: info@siejklaw.com
In June 1991, John Siejk enlisted in the United States Marines Corps. As a helicopter plane captain/crew chief, door gunner and weapons and tactics instructor, John served all over the globe, including Bosnia and Somalia. His active tour long ended, John Siejk, nonetheless remains 100% United States Marine. In June, 1996, and at the end of his enlistment John enrolled at the Pennsylvania State University and went on to earn a Bachelors of Science Degree in Accounting with High Distinction. Thereafter, Attorney Siejk acquired his Masters of Business Administration and Juris Doctorate from Temple University.
Attorney Siejk was engaged as an intern and thereafter an associate attorney with Rosenn, Jenkins & Greenwald, LLP. John went on to earn a partnership at Rosenn and spent nearly a decade with the firm until opening his own practice. The Siejk Law Firm, PC was formed in July, 2012 and Attorney Siejk is the firm's principal.
The SIEJK LAW FIRM is a business focused practice with offices in Scranton and Dunmore, Pennsylvania. The firms practice is not limited to Northeast Pennsylvania, however; in fact, Attorney Siejk regularly visits long standing clients in the Philadelphia and Pittsburgh areas. The practice has enjoyed recent growth into the oil and gas industry, representing corporate/business clients throughout the country including Florida, Texas, Kansas, Oklahoma and Utah.
While the Firm is ready to help clients navigate though the most complex mergers, acquisitions, sales and divestitures, or aid in the negotiation and structuring of business arrangements, joint ventures, construction and development projects, we are quite comfortable working with a start-up or drafting a simple contract. In addition to a transactional practice, The Siejk Law Firm focuses on business/contract related commercial litigation, including shareholder disputes, contract and construction cases.